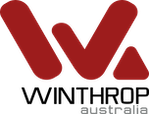 Welcome to the Winthrop Australia Service Portal
We are an Apple Authorised Service Provider, and specialise in Apple products, both sales and service. We can help with all your Apple service requirements, whether your device is an iPod, iPad, Mac, or Beats headphones we can assist with your needs.
Winthrop Australia are also able to service your Lenovo, HP, Surface and Toshiba products.
If you have an account you can login here